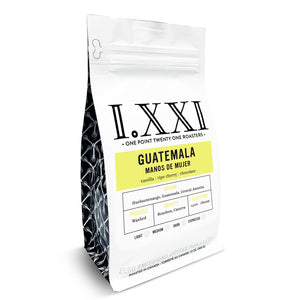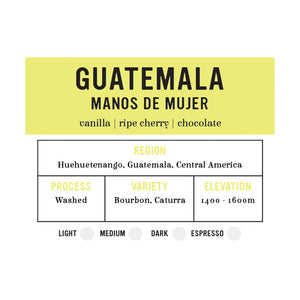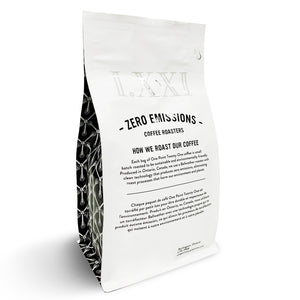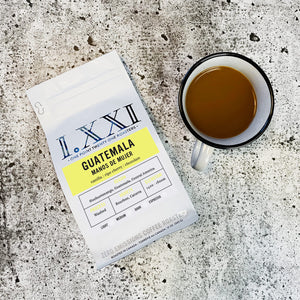 This chocolatey, fruit-forward Guatemalan coffee stands out from the rest with notes of vanilla, ripe cherry and a milk chocolate finish to round out the cup. 

The ACODIHUE cooperative focuses on women growers and has put forward efforts to improve each of the farmer's lives.
More Info
Size: 12 oz. whole beans per bag
Roast: Medium Roast
Tasting Notes: Vanilla, Ripe Cherry, Chocolate
Variety: Bourbon, Caturra
Process: Washed
Region: Huehuetenango, Guatemala, Central America
Elevation: 1400 - 1600m
The Farm

Manos de Mujer comes from the ACODIHUE cooperative in the mountainous territory of Chuchmatan, Huehuetenango. The cooperative was founded in 1996 after the conclusion of several development projects in the area by the European Union that grouped farmers together into the associations. This coffee is produced entirely by women members of ACODIHUE's network of women growers, which is referred to locally as Awal Nan (Siembra de Mujer) in their native Mam language. Only 22% of ACODIHUE's annual production goes under the designation of café con Manon de Mujer, which represents a refined selection of the cooperative's coffee.