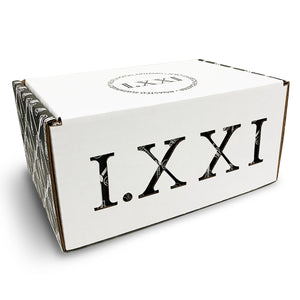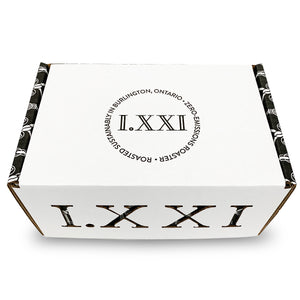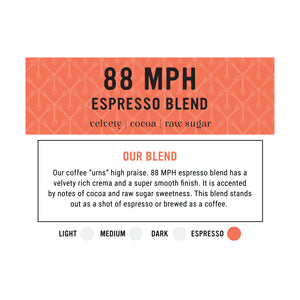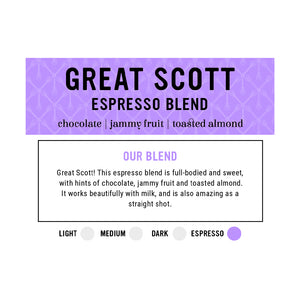 I.XXI Whole Bean Espresso, 3 Pack Gift Box
Enjoy three of our I.XXI espresso varieties in this sampler box. Each box comes with a bag of our 88 MPH Espresso Blend, Great Scott Espresso Blend, Colombia Tolima Espresso.
We small batch roast our One Point Twenty One Coffee out of ECS Coffee in Burlington, Ontario. We're all about great coffee, from carefully selected beans to our sustainable & precise roast methods. We use a Bellwether coffee roaster to produce a consistent roast that brings out the tasting notes in each coffee. Our roaster uses clean technology that produces zero emissions, eliminating roast processes that harm our environment and planet. 
More Info
Box contains: 3 x 12 oz. I.XXI Whole Bean Espresso Varieties.

Caffeinated freshly roasted coffee
Comes in a decorated I.XXI gift box