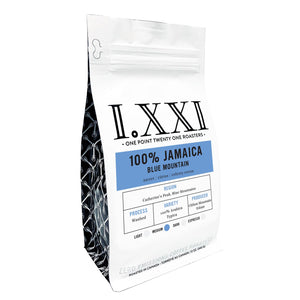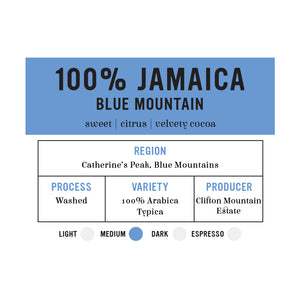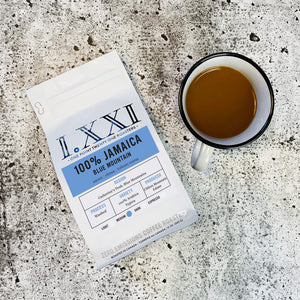 100% Jamaica Blue Mountain
Grown on the slopes of Catherine's peak in the Blue Mountains, this coffee captures the true traditional taste of Jamaica Blue Mountain Coffee. Enjoy a cup with a full aroma, medium acidity, quick finish, and perfect balance. 100% Jamaica Blue Mountain coffee is a true treat for any coffee lover!
We small batch roast our One Point Twenty One Coffee out of ECS Coffee in Burlington, Ontario. We're all about great coffee, from carefully selected beans to our sustainable & precise roast methods. We use a Bellwether coffee roaster to produce a consistent roast that brings out the tasting notes in each coffee. Our roaster uses clean technology that produces zero emissions, eliminating roast processes that harm our environment and planet. 
More Info
Size: 12 oz. whole beans per bag
Roast: Medium Roast
Tasting Notes: Sweet, citrusy & velvety cocoa notes
Variety: 100% Arabica Typica
Process: Washed
Region: Catherine's Peak, Blue Mountains
Producer: Clifton Mountain Estate